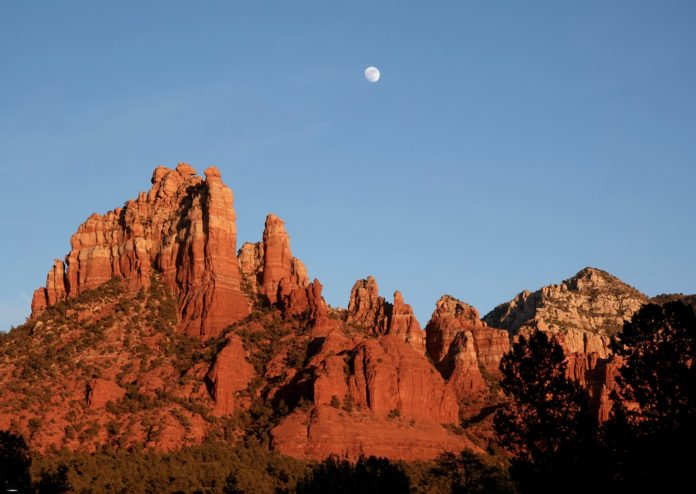 Who knew that going to the desert for the holidays would be such a great idea? When we booked this last minute Trek to Scottsdale, it was meant to be a quick getaway to relax and ring in the New Year. Little did we know that several fortunate things would happen that would make this trip one of the better and more adventurous short trips we have taken. One of the unexpected things was the fact that the weather was unseasonably warm during the day. So much so that we were able to enjoy the pools at the resort right after we checked in.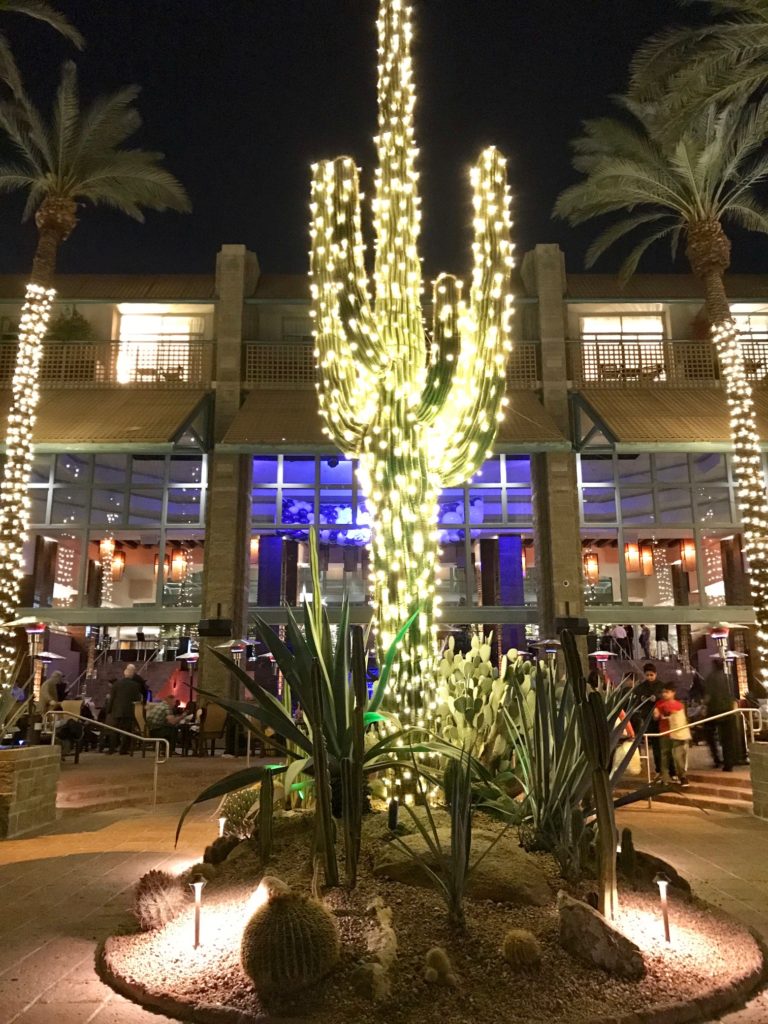 The Scottsdale area has something for everyone. Whether you are looking to relax and be pampered, get outdoors and explore or have fun with friends and family, there is always something to do. If you're looking for ideas, a great place to start is the Experience Scottsdale website that has a calendar of events going on during the year.
Having recently come back from a stay at another Hyatt property, we decided to make the Hyatt Regency Scottsdale Resort & Spa at Gainey Ranch our home base. It's an oasis-like luxury hotel framed against the majestic McDowell mountains featuring a 2.5 acre water park with 10 pools, a white sand beach, a three-story waterslide and two poolside bars. If you're looking for more outdoor recreation, they have that too. 27 holes of championship golf, four lighted tennis courts, and jogging and bicycle paths with free bikes on site.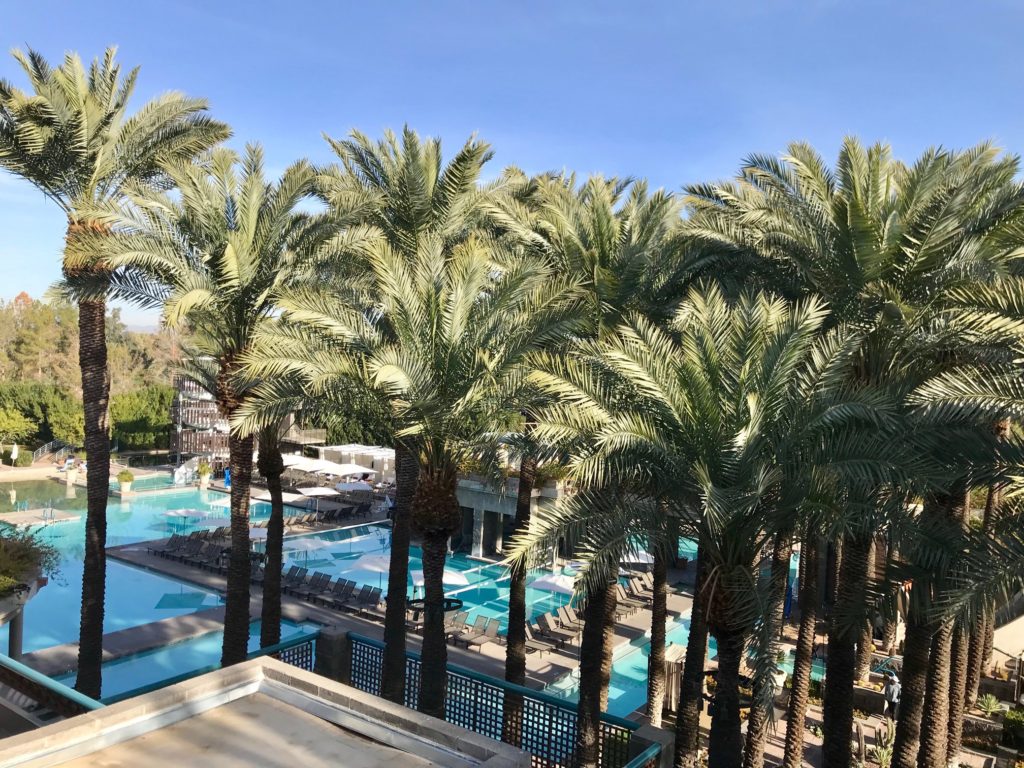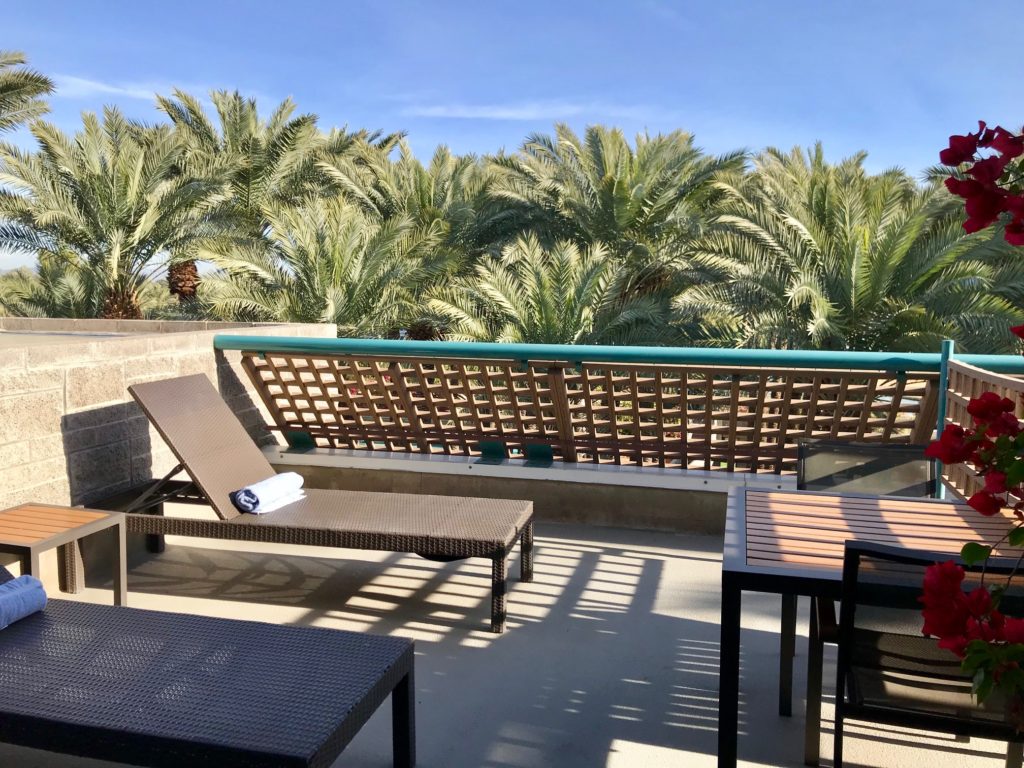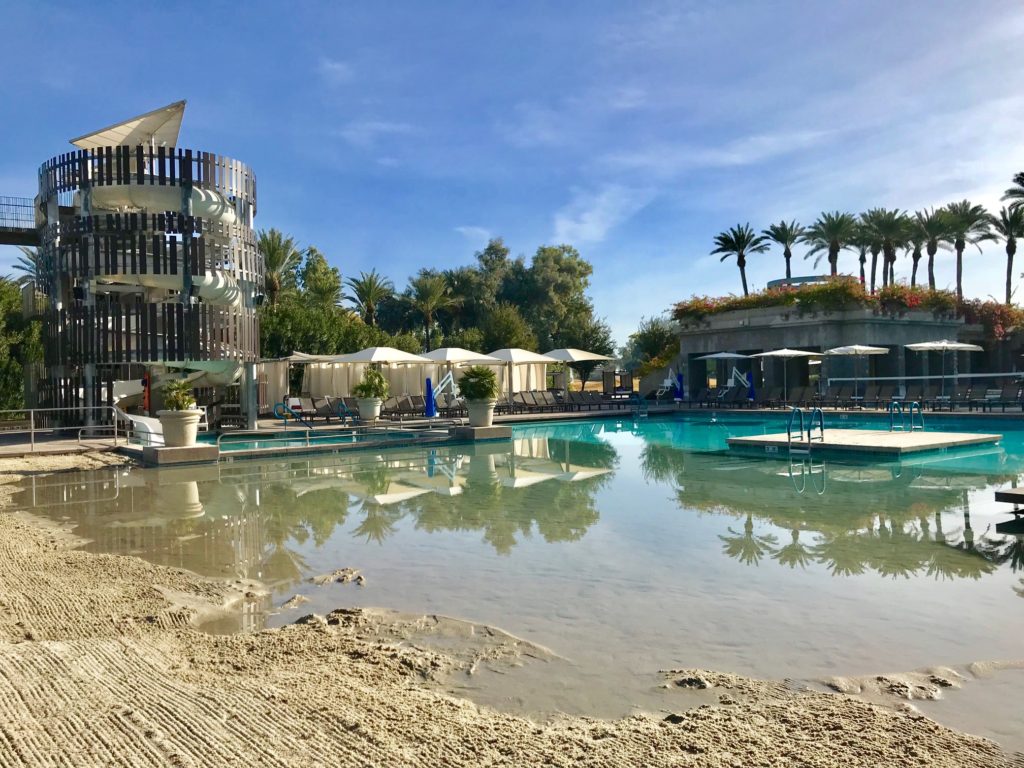 A short distance from the resort is Old Town Scottsdale, which is the city's historic downtown and home to a diverse array of shopping, activities and nightlife. The 5th Avenue shopping district is home to independent art galleries, jewelry and fashion boutiques.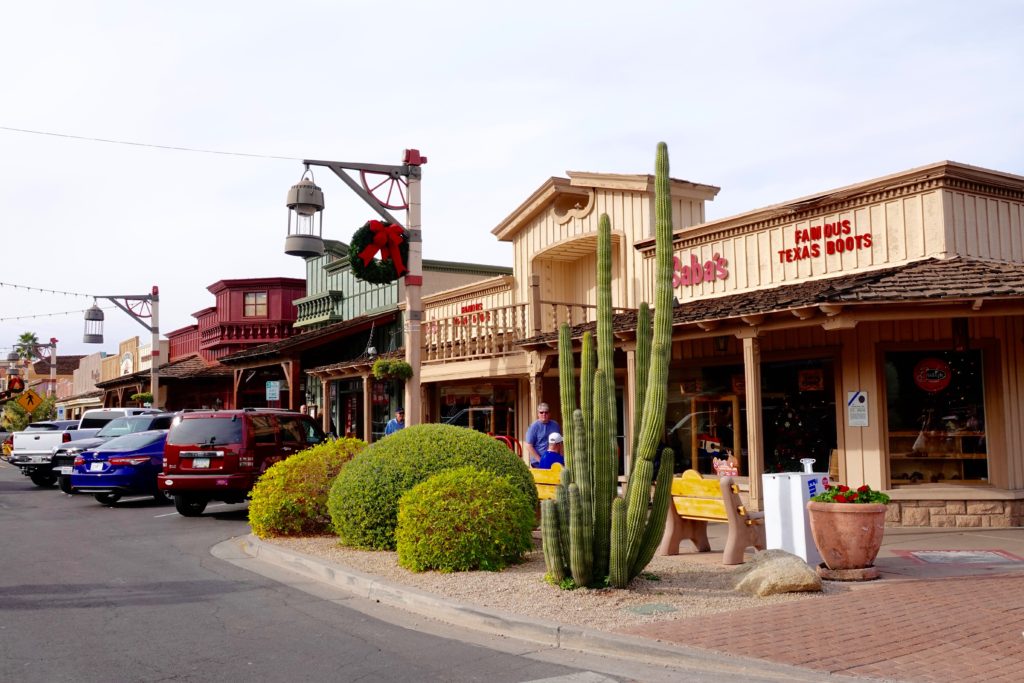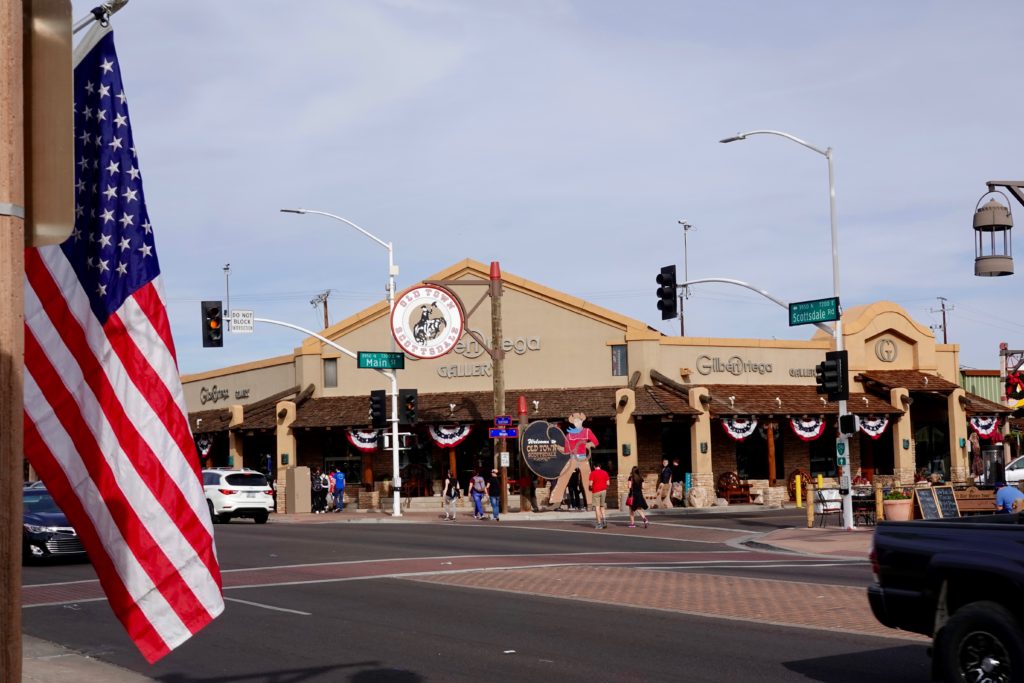 Since we were there during the holiday season, we decided to check out Christmas at the Princess, which takes place at the award-winning Fairmont Scottsdale Princess. They transform the resort into an enchanting winter wonderland through December 31st each year. They charge a $55 parking fee per car and all occupants get a wristband for entry into the resort.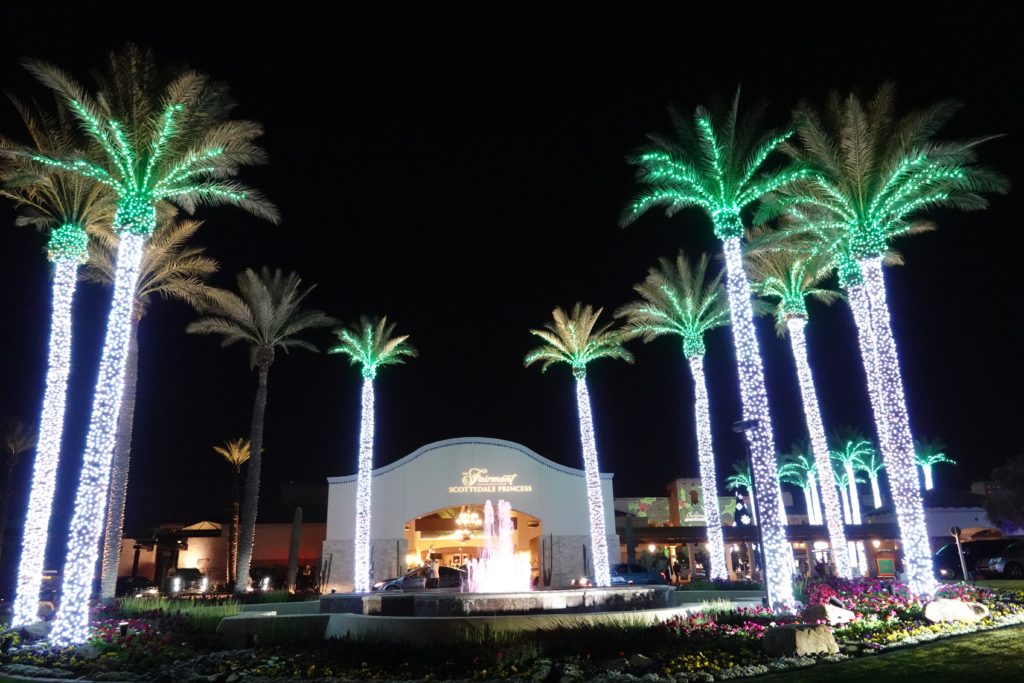 In the main plaza is a four-story tree decorated with 70,000 lights and snowflakes that illuminate to one of 17 classic holiday songs along with a video projected on the resort's facade.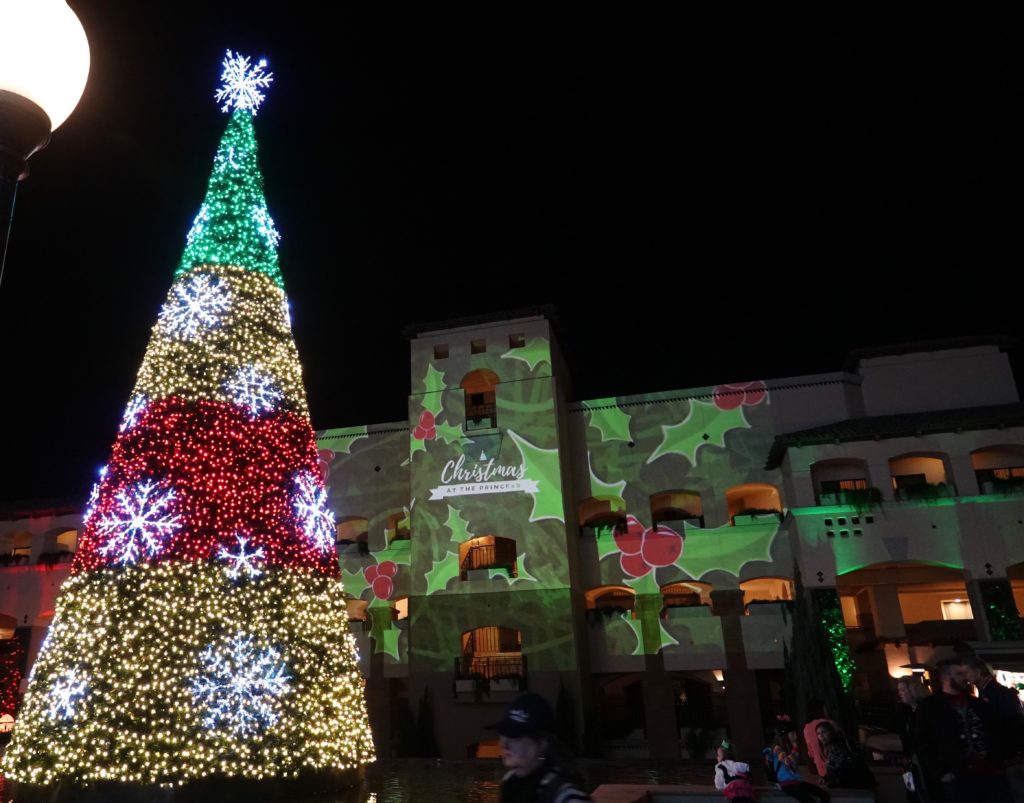 Another cool area is S'mores Land where you can purchase a S'mores kit and roast marshmallows around a campfire in the middle of a Christmas Tree forest and Ferris Wheel.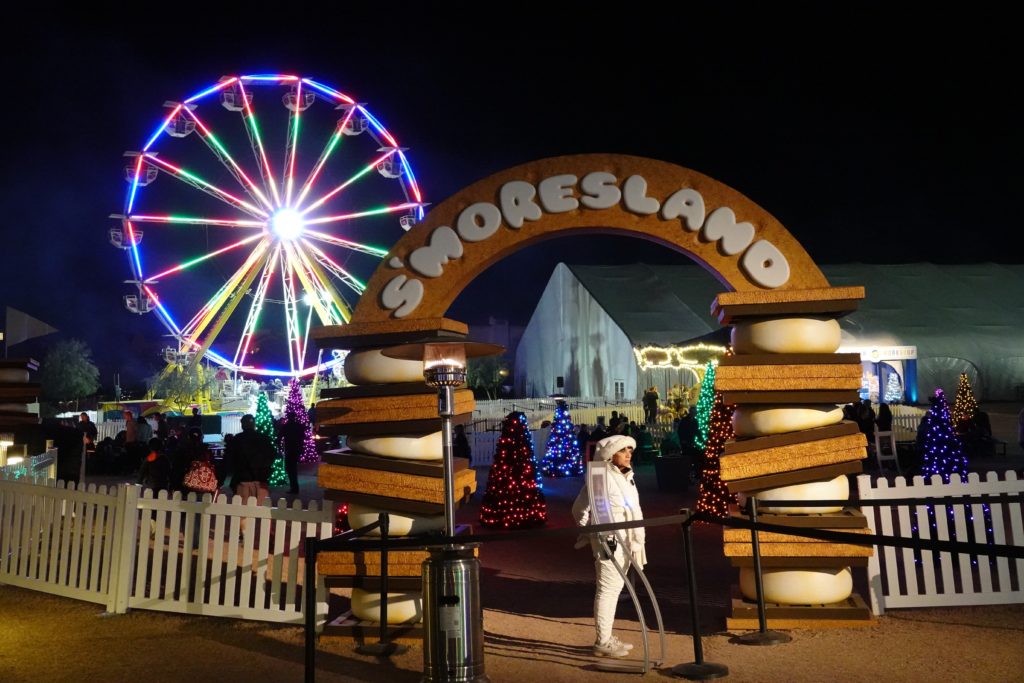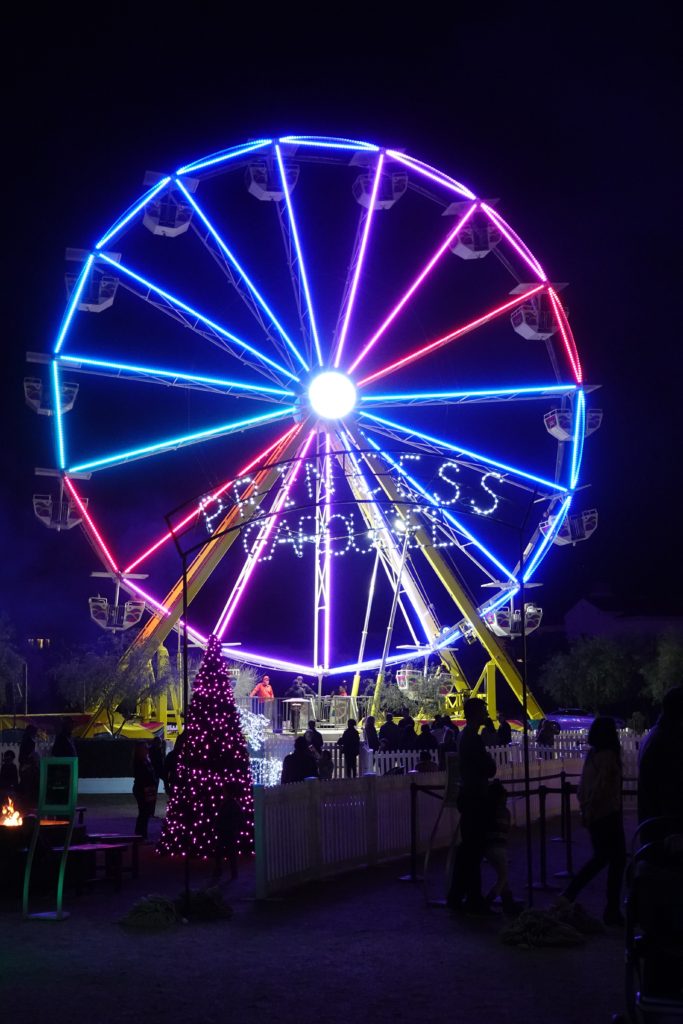 Hitch a ride along the Princess Express Train to go around the resort's lagoons. Go bobsledding on a short course. Ice Skate in the desert. Enjoy a 10-minute music show in the Nativity Garden and build your own stuffed animal in the Build-A-Bear workshop. They've pretty much thought of everything to get you in the holiday spirit.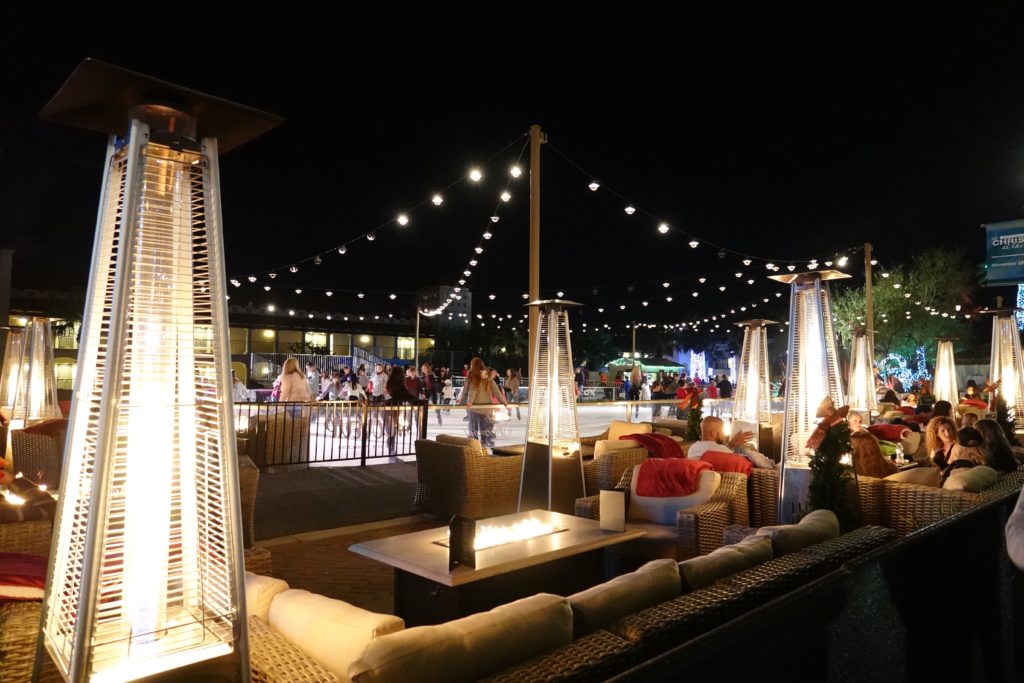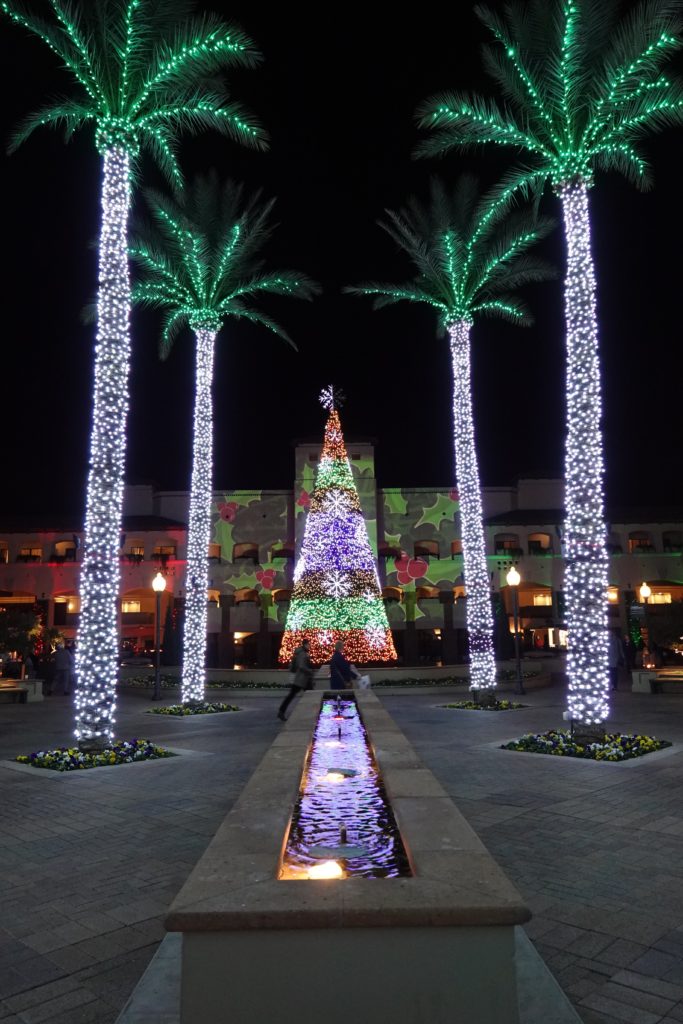 A day before New Year's eve we decided to drive out to Sedona and see for ourselves what so many people had been raving about. It did not disappoint! As you approach "Red Rock Country," it looks like a piece of art. A geological wonderland. You quickly realize why Sedona claimed the top spot on a recent poll of America's most beautiful places. Everywhere you look, you see mesmerizing formations with varying red hues that change hourly as the sun moves across the horizon.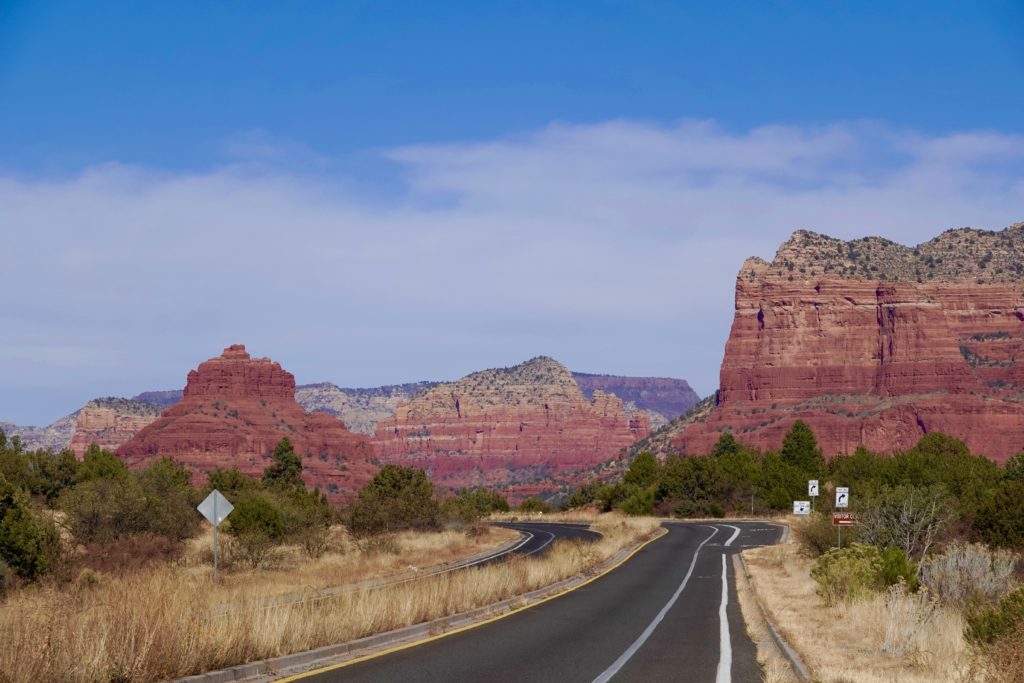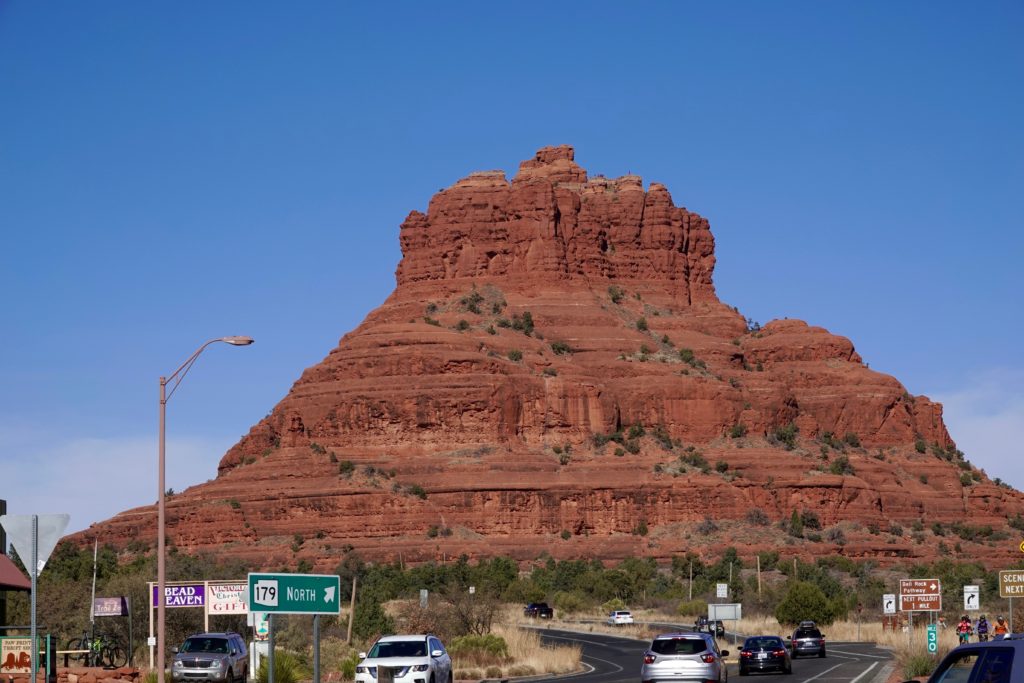 Having only half a day to explore Sedona, we opted for a tour that would get us up close as possible to the Red Rocks and give us a brief history lesson along the way. That's where we found Pink Jeep Tours and where we got fortunate again…The most popular and adventurous tour had been fully booked over a week in advance, however when we called the second time to book an alternate tour, we were informed that someone had just cancelled their tour and that we would be able to take their place. We did just that and went on a tour of a lifetime. Moral of the story…book in advance!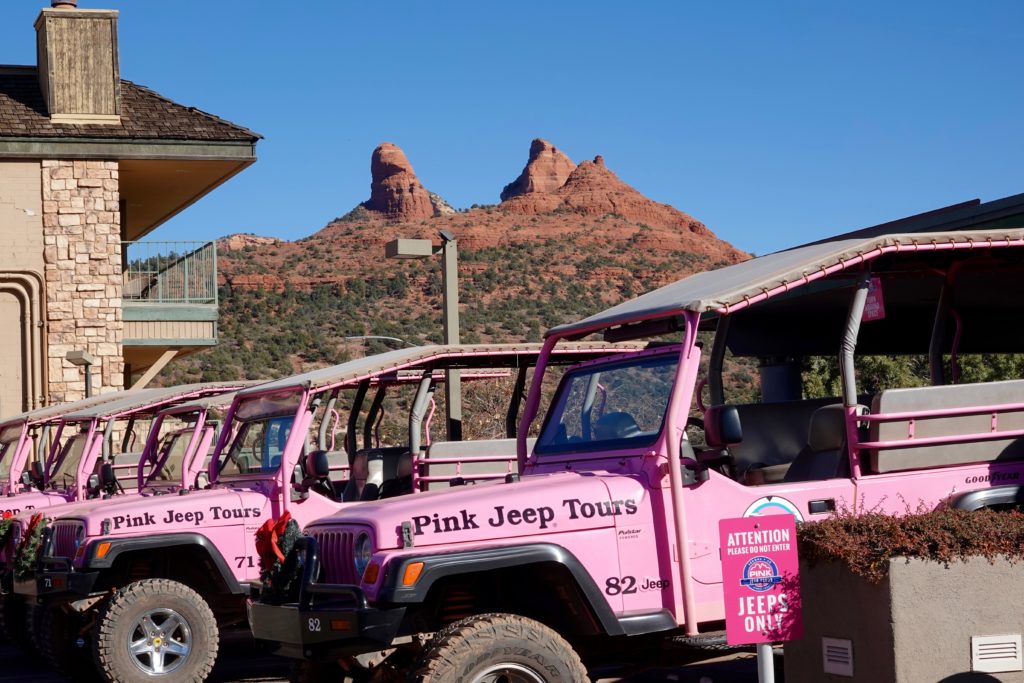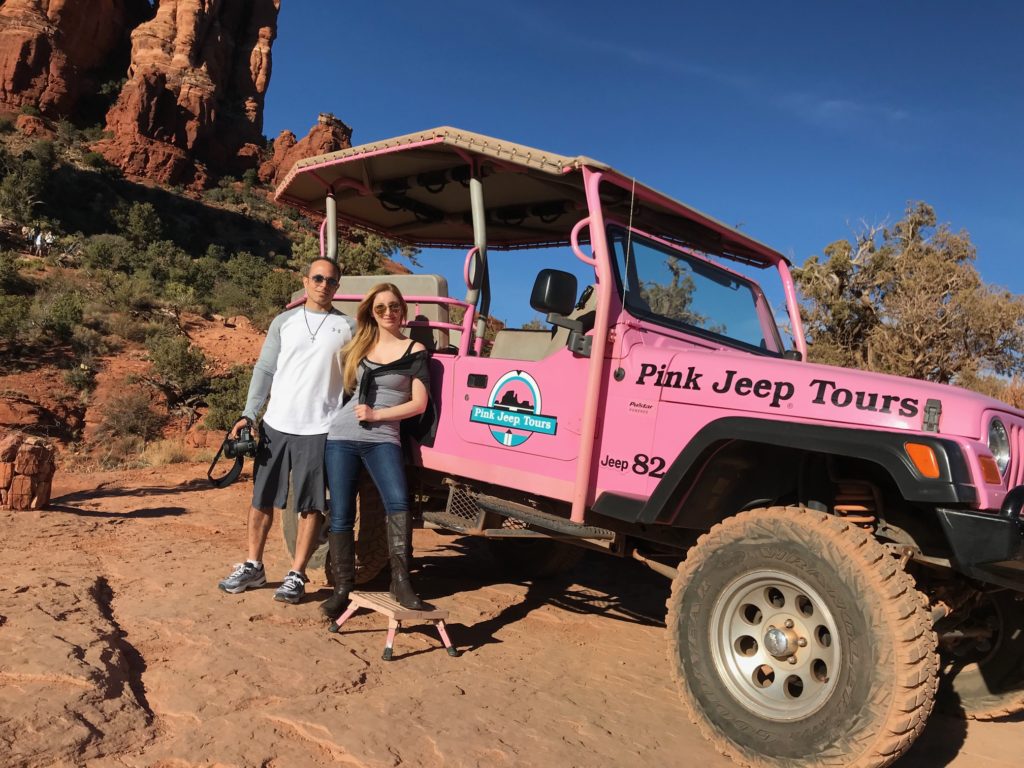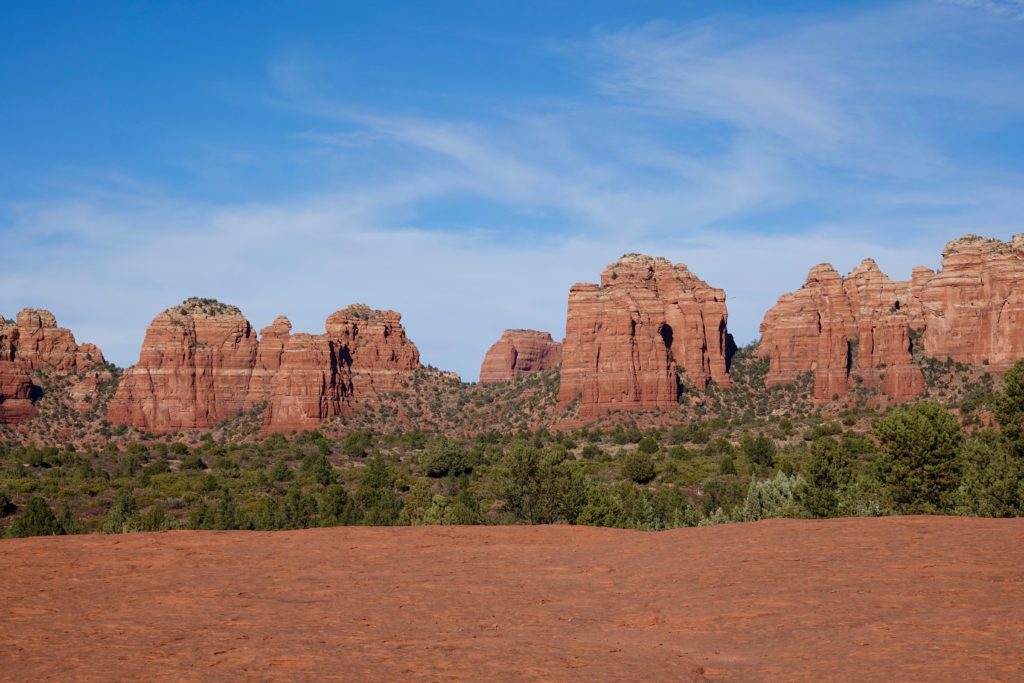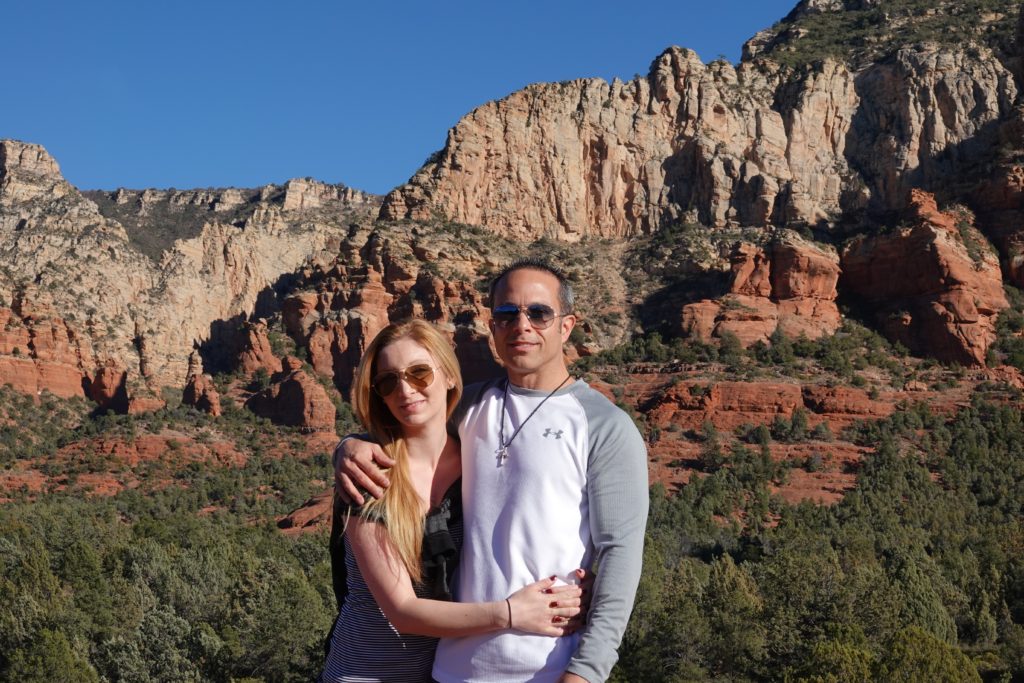 The Broken Arrow tour is the only 2 hour tour that offers serious four-wheeling on the red rocks. It's essentially 2 miles of off-road acrobatics surrounded by scenic beauty in the wilderness all in a Pink Jeep! To top it off, our tour guide was phenomenal as he gave us a complete history lesson during those 2 hours including how Sedona became famous because of the Vortexes that were supposedly found throughout the city. Here's a quick peek of what to expect on the tour.
Our tour guide even recommended several restaurants to visit on the way back. The one that caught our attention was a burger joint from Argentina. Since my wife happens to be from there, we decided to give it a try. It was muy delicioso! The burgers and empanadas were to die for. Dellepiane Sedona is definitely worth checking out if you're craving monster burgers and amazing empanadas.
As the sun was beginning to set and the near full moon out, the hues on the rocks started turning a deeper red drawing us further into their majesty. It was as if mother nature was putting on a show just for us.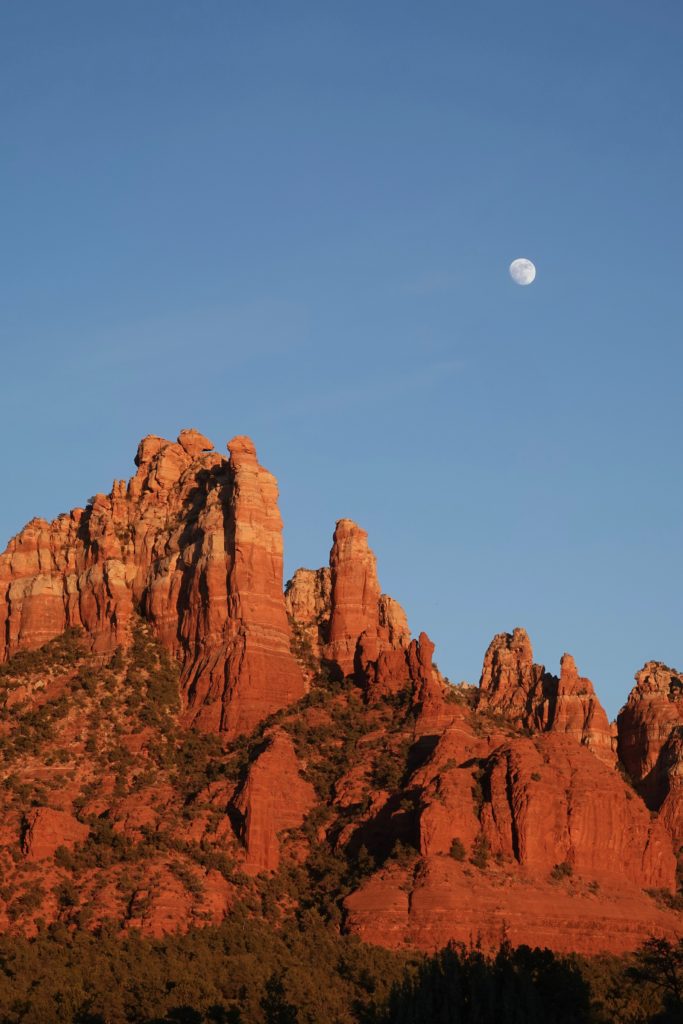 Finally, we ushered in and welcomed 2018 at the Hyatt in Scottsdale. The hotel was booked solid mainly by fans attending one of many Bowl games going on that weekend, which made it all the more lively.
Happy New Year!!!